Hi Fi headphone amplifier circuit diagram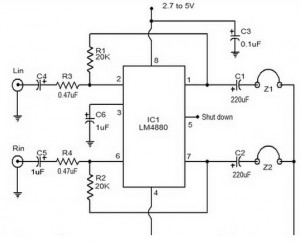 Assemble the HiFi headset Amplifier based on LM 4880 circuit in a good quality PCB.
The circuit can be powered by anything between 2.7 to 5V DC
A high logic at pin 5 will cause the amplifier shut down mode.
For 32 ohm headphones, 85mW amplifier offers 0.1% THD.
Incoming search terms: